Jamaica Plain Historical Society
P.O. Box 302924
Jamaica Plain, Massachusetts 02130-0053
Rejoin their 25th Walking Tour season!
Plans are in the works to accommodate multiple small groups to maintain appropriate social distancing and at the same time provide great tours
All JPHS tours are free to the public. Tours start on Saturday at 11:00 a.m. sharp. Our tours last between 60 and 90 minutes and are canceled in case of heavy rain.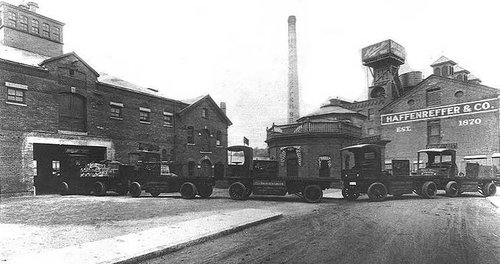 Walking Tour of Stony Brook
August 15, 2020, 11:00 AM 12:00 PM
Meet: Stony Brook T Stop, 100 Boylston Street, Boston, MA, 02130
Explore a fascinating industrial area at the geographic heart of Boston that includes 19th-century tannery and brewery buildings, the homes of early German settlers, and today's Boston Beer Company, the brewers of Samuel Adams. In the 1970s, a coalition of community groups joined together to block construction of the Southwest Expressway through Jamaica Plain and other Boston neighborhoods. Today, the Southwest Corridor Park that runs through the Stony Brook neighborhood stands as a testament to the power of community activism.
All tours are free to the public and are offered on dates shown. Tours last between 60 and 90 minutes and are canceled in case of heavy rain. No reservations are required, just meet the guide outside the T Stop.
Please follow all COVID 19 directives (wear a mask). You can sign up ahead of time using this form – to help us plan the number of guides we need.
This tour will also be offered in Spanish.
Link to the Stony Brook Tour: https://www.jphs.org/events/2018/5/26/walking-tour-of-stony-brook-8ktdb-29lwh-5f6pl-7dyx3-lrmjf
To sign in for the tours: https://docs.google.com/forms/d/e/1FAIpQLSdN7E12_0A4F_dinl67ykHEEMv2RVy9yAdcd5G84Y1IMWPLfg/viewform
A map showing the starting points of the walking tours can be found here.
Link to the website: https://www.jphs.org