Jamaica Plain Historical Society
P.O. Box 302924
Jamaica Plain, Massachusetts 02130-0053
Rejoin their 25th Walking Tour season! 
Plans are in the works to accommodate multiple small groups to maintain appropriate social distancing and at the same time provide great tours
All JPHS tours are free to the public. Tours start on Saturday at 11:00 a.m. sharp. Our tours last between 60 and 90 minutes and are canceled in case of heavy rain.
To sign in for tour: https://docs.google.com/forms/d/e/1FAIpQLSdN7E12_0A4F_dinl67ykHEEMv2RVy9yAdcd5G84Y1IMWPLfg/viewform
A map showing the starting points of the walking tours can be found here.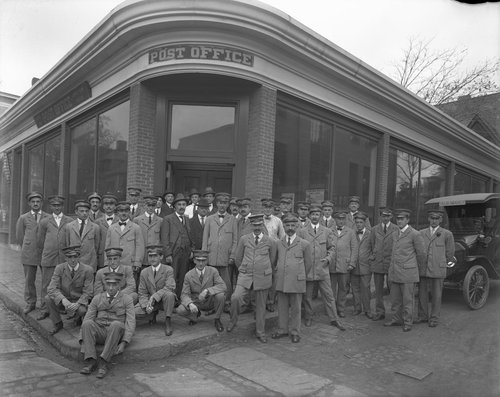 ~Walking Tour of Green Street
Laid out in 1836, the street played a key role in Jamaica Plain's development, functioning as a residential, commercial, and transportation conduit in the lives of the district's residents. Although Green Street was subdivided as early as 1851 for stores, factories and houses, it was not extensively developed until the late 1870s with construction continuing until the early 1900s. The Bowditch School was completed in 1892, and early in the 20th century the United States Post Office moved from its location on Call Street at Woolsey Square to its new location at the corner of Green and Cheshire Streets.
Leaves from Southern Jamaica Plain Health Center, 640 Centre Street Boston, MA, 02130
Link for the tour: https://www.jphs.org/events/2018/3/13/walking-tour-of-green-street-lezme-dk8yb-l8by6-955xf-ykknp
Link to the website: https://www.jphs.org