Brookgreen Gardens
1931 Brookgreen Drive
Murrells Inlet, South Carolina 29576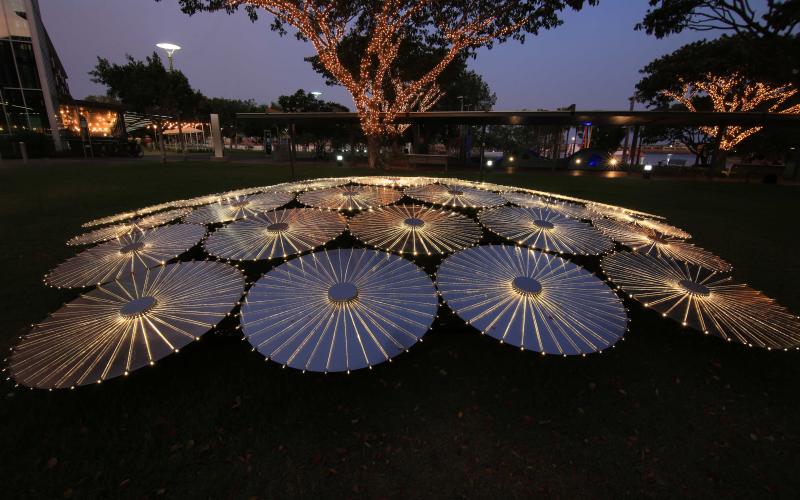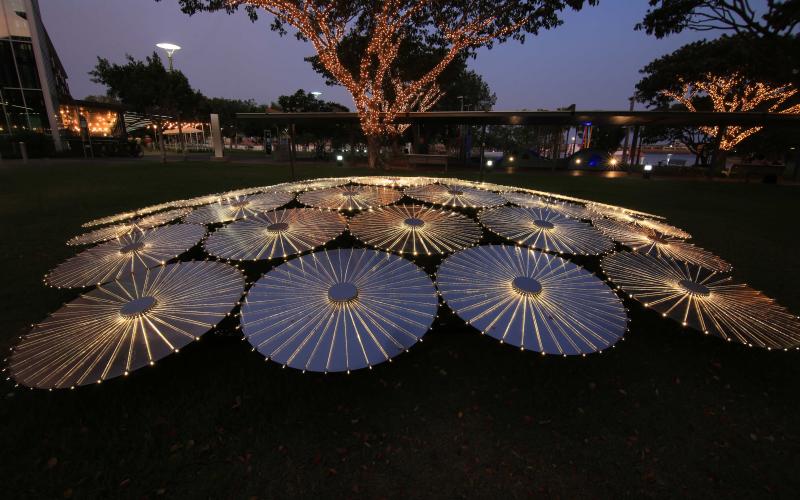 Now through September 12, 2020
Internationally known artist Bruce Munro, will bring his spectacular large-scale light sculptures to the gardens, allowing visitors to literally see the gardens in a new light.
Please purchase your tickets in advance to limit contact with our admissions staff.
We also ask, per the CDC recommendations, the use of cloth face masks.
While we remain open, we welcome guests to come and enjoy walking in our outdoor gardens and zoo at Brookgreen. We do ask that while you are here you please observe all CDC recommendations, including social distancing of at least 6 feet, and not congregating in groups of more than 3. Also, the use of cloth face masks is recommended
All interior spaces are closed, and all public programs are postponed.
Brookgreen Gardens is the floral jewel of South Carolina's coastal community. Located south of Myrtle Beach, the 9,127-acre property preserves the natural and cultivated landscape of this historic site.

The Live Oak Allée is comprised of 250 year-old Live Oak trees that were planted in the early 1700s when today's Brookgreen Gardens was four thriving rice plantations.
The four wings of the butterfly garden offer many horticultural surprises and delights as you move deeper into the Huntington Sculpture Garden.
Three additional major gardens departed from the butterfly design with the focus on a formality not seen up to this point in the Gardens.
The Palmetto Garden, named for the use of Sabal palmetto, South Carolina's state tree, was completed in 1950. The whimsical Fountain of the Muses Garden, displays the sculpture of the same name and takes bold garden design to new heights.

Brookgreen Gardens contains the largest and most comprehensive collection of American figurative sculpture in the country, displayed in a stunning garden setting, three galleries and a visible storage and research facility. The most notable are the Dorothy P. Peace Garden Room for Children located in the lower right wing and the Kitchen Garden found in the lower left wing. The Brenda W. Rosen Carolina Terrace Garden has a spectacular array of perennials, roses, shrubs and mature trees.
The sculpture collection contains over 2,000 works by 430 artists and in the words of Wayne Craven, author of the book, Sculpture in America, it is "unequaled in its size, focus on figurative works, visibility of the sculpture to the visitor, and integration within a garden setting."
Link to the website: https://www.brookgreen.org