Coastal Maine Botanical Gardens
132 Botanical Gardens Drive
Boothbay, Maine 04537
~June 1, 2020 Opening Day!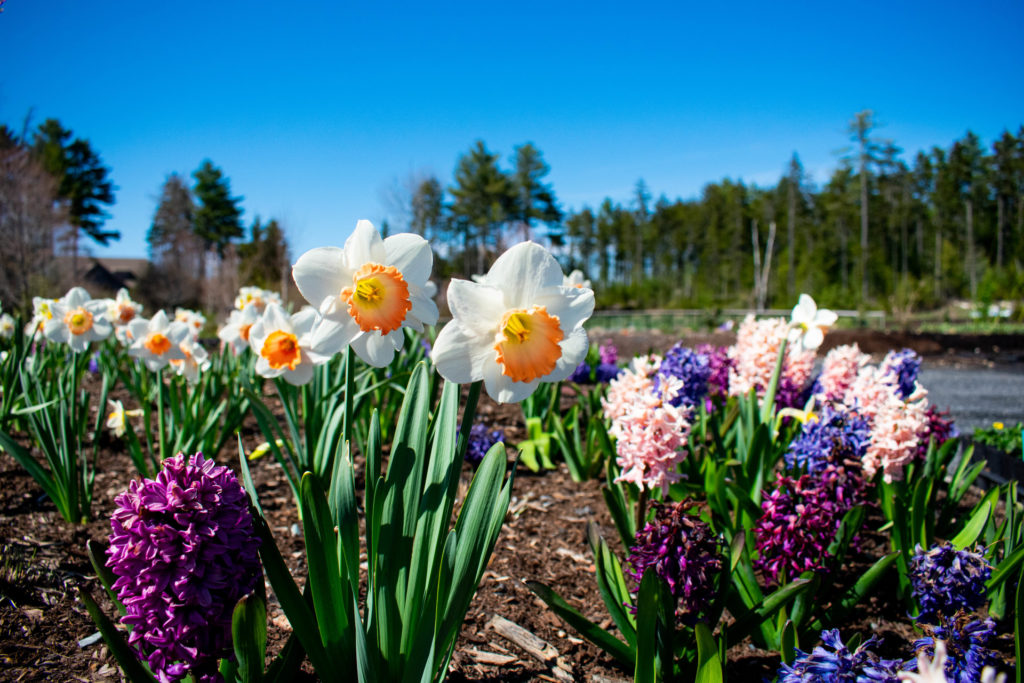 Advanced tickets are required for admission; no walk-in admissions will be allowed: https://shop.mainegardens.org/SelectEvent.aspx?eventid=1000308
~Explore our new online programming. From favorites like our spring pruning classes now available in an online format to new additions like a series on maintaining healthy soils for each type of garden application, our team has put together an online offering to bring the Gardens to you.
Visit us online at shop.MaineGardens.org for a full listing of classes available this season, and prepare for spring with CMBG.
"Where flowers bloom so does hope."⁠
―Lady Bird Johnson
Coastal Maine Botanical Gardens is a people's garden, a grassroots effort that began as a casual conversation between friends and evolved into the largest botanical garden in New England. Located on 295 tidal acres along the MidCoast, the Gardens offers a true Maine experience. Explore the garden tours, the accessibility of the gardens – including mobility scooters, and schedule of blooming plants.
Coastal Maine Botanical Gardens has become one of Maine's top attractions and one of the most distinguished botanical destinations in the country. Its exquisite gardens, dramatic and compelling natural landscape—including nearly a mile of tidal saltwater frontage—make it ever-changing, endlessly captivating and thoroughly unique. The Gardens presents limitless potential to inspire learning about natural history, habitats, botany, horticulture and ecological connections.
As the largest botanical garden in New England, the Gardens comprises 295 acres, 17 of which are gardens featuring native plants of Maine and other plants suited to northern coastal conditions.
Here's the link to the website: https://www.mainegardens.org