Drayton Hall
3380 Ashley River Road
Charleston, South Carolina 29414
Drayton Hall's main house, galleries and landscape are open to the public Wednesday through Sunday weekly. Register online in advance or buy a ticket at the gate.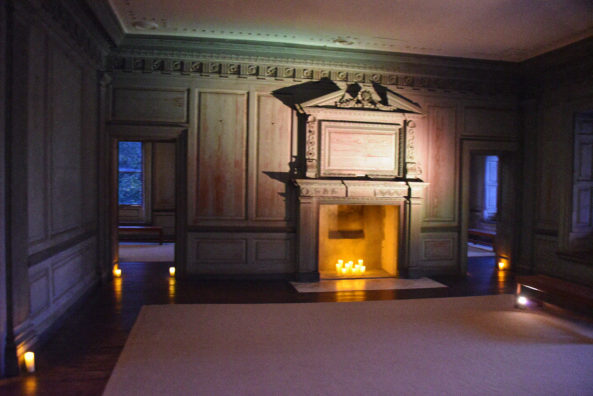 2022 Candlelight Tours of Drayton Hall
Create a very special historic memory this year in Charleston, SC. Take a candlelight tour of Charleston, SC's historic estate, Drayton Hall ca. 1738.
Beautiful and moving, this eighteenth century historic house is the oldest untouched home open to the public in the United States. On select dates in 2022, Drayton Hall will be open for these reservation-only Candlelight Tours to a limited number of guests on the dates below.
Experience Drayton Hall at night in 2022 with these incredibly special candlelight experiences. This is a remarkable way to understand the house and the lives which touched it – and historic Charleston – from the perspective of a non-modernized colonial home.
After your tour, we invite you to enjoy a warm cup of a seasonal beverage (non-alcoholic) as you stroll back toward the Visitors Center and visit The Shop at Drayton Hall.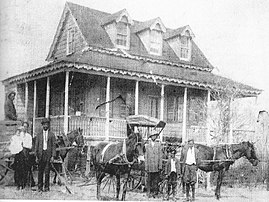 The Hutchinson House: An African American Heritage Resource on Edisto Island
If you did not see Part 1, we are pleased to share this video which details PART 1: THE HUTCHINSON HOUSE
The Hutchinson House stands as a rare, intact freedman's house on Edisto Island. Once open to the public, it will serve as a museum and community gathering place. This past summer in part 1 of this webinar, the Edistio Island Open Land Trust was about to embark on the stabilization of the house.
~Explore the architecture: http://www.draytonhall.org/the-estate/architecture/
~Interactive Estate Map: http://www.draytonhall.org/the-estate/estate-map/
~Facebook Page with virtual events: https://www.facebook.com/DraytonHall
Drayton Hall is one of the most remarkable houses in North America; in fact, it is the earliest and finest example of Palladian architecture in the United States.
The landscape of John Drayton is an expression of an 18th-century gentleman's country seat, conceived along with the construction of Drayton Hall, which is centrally embedded within an early-English, picturesque landscape. John was also credited with utilizing many existing trees and native plants in his garden, while the landscape was further embellished with exotic plants by John's son, Charles Drayton.
Link to the website: http://www.draytonhall.org