The Red Mill Museum Village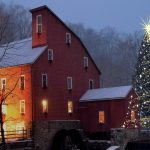 Open for the season!
Temporary Hours:
Saturday and Sunday: 12 noon to 6pm
(weather permitting)
Closed Mondays-Friday
We require proper social distancing and masks if you can not social distance. Our site will be regularly sanitized, The Red Mill itself will be closed, outside buildings will be open for viewing but not entry, bathrooms are closed and our Blacksmiths will be working both Saturday and Sunday.
Wheels for the Wheel
May 23, 2021, 10:00 AM – 3:00 PM
Fundraiser Car Show for all vehicles – All Makes and Models and Years.
From Model T's to Model 3's!
Mark your calendar to save the date!
Entrant fee will be $25 day of the event. Discounts for Early Registration sign up are available, just click on the SignUpGenius link to learn more. (https://www.signupgenius.com/go/9040e4fa4ad2ba3fb6-4thannual)
100% of the proceeds are for charity and go toward the funding of The Red Mill upkeep and maintenance of the new waterwheel.
Virtual tours of The Red Mill: https://tour.theredmill.org
Link to The Red Mill Website: https://theredmill.org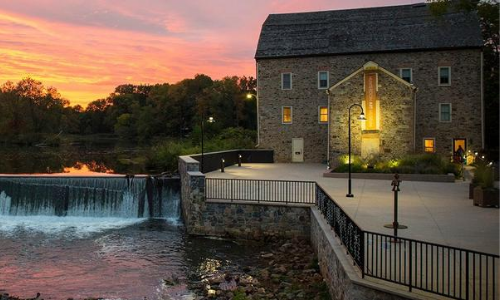 Hunterdon Art Museum
7 Lower Center Street
Clinton, New Jersey 08809-1303
Gallery Hours
General Public – Thursdays 12 – 5 pm; Fridays – Sundays 11 am – 5 pm
Seniors and Immunocompromised Visitors: Thursdays 11 am – 12
The Hunterdon Art Tour: Virtual Opening Reception
Exhibition open, May 1, 2, 2021
The Large Glass, hosted by Todd Lambrix and Terri McNamara, will live stream a virtual opening from the exhibition at the Hunterdon Art Museum.
The exhibition will be open on Saturday & Sunday, May 1 and 2, from 11 AM to 5 PM. Click here to see work by this year's participating artists.
Artwork in the exhibition will be for sale with 50% of each sale going to the artist, 25% benefiting HAM, and 25% funding THAT's 2022 Tour.
In addition to the exhibition featuring all of the artists on the Tour, an exhibition of eight of Hunterdon County's high school art teachers and – for the first time – eight of their students will be part of THAT. This show, highlighting a sample of the talented teachers who instruct our students and work created by those students, will take place in the Museum's River Gallery.
The Hunterdon Art Museum presents changing exhibitions of contemporary art, craft and design in a 19th century stone mill listed in the National Register of Historic Places. Founded in 1952, the Museum showcases works by internationally recognized and emerging contemporary artists. It also offers a dynamic schedule of art classes and workshops for children and adults, and a popular summer camp program.
Current Exhibitions: https://hunterdonartmuseum.org/current-exhibitions/
Virtual Exhibitions: https://hunterdonartmuseum.org/virtual-exhibitions/
Virtual Classes for Adults: https://hunterdonartmuseum.org/adult-classes-workshops/
Events at Hunterdon Art Museum: https://hunterdonartmuseum.org/events/
Hunterdon Art Museum website: https://hunterdonartmuseum.org
About Clinton, New Jersey:
Clinton's Historic Red Mill, nestled against the South Branch of the Raritan River, is the most photographed scene in New Jersey. Our charming downtown is often described as straight out of a Norman Rockwell painting. Enduring Mom and Pop boutiques offer unique, eclectic gifts and apparel, and excellent restaurants aren't to be missed, including farm to table waterfront dining and New Jersey's finest cheese and imported olive oil.
Visit Clinton New Jersey website: https://www.visitclintonnj.com