Mount Vernon Hotel Museum & Garden
421 East 61st Street
New York, New York 10065
Discover one of the last 18th-century buildings in Manhattan
and one of New York City's hidden treasures!
The Museum building is currently closed until further notice. Guided, socially distanced, Historic Neighborhood Walking Tours can be scheduled for groups of 4-6. Virtual holiday tours can also be scheduled. Email info@mvhm.org for details: https://mvhm.org/visit/

Virtual Lunchtime Lecture: 19th-Century Women
March 12, 2021, 12:30-1pm EST
Join us for our monthly discussion of an aspect of life in early 19th-century America. In honor of Women's History Month we will discuss women activists in the 1800s, exploring the social issues they were supporting at that time. Free.
To view this event: https://mvhm.org/?events=virtual-lunchtime-lecture-19th-century-women
Meeting ID: 841 3209 1184
Passcode: 624466
Virtual Museum: https://mvhm.org/news/
Link to website: https://mvhm.org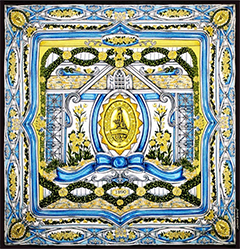 Mount Vernon Hotel Museum celebrates life in 19th-century New York and educates the community through relevant interpretation and preservation of the only remaining historic day hotel in Manhattan. It is owned and operated by The Colonial Dames of America.