Philadelphia Museum of Art
2600 Benjamin Franklin Parkway
Philadelphia, Pennsylvania 19130
Hours:
Sunday, 10:00 a.m.–5:00 p.m.
Monday, 10:00 a.m.–5:00 p.m.
Tuesday, Closed
Wednesday, Closed
Thursday, 10:00 a.m.–5:00 p.m.
Friday, 10:00 a.m.–8:45 p.m.
Saturday, 10:00 a.m.–5:00 p.m.
Closed July 4, Thanksgiving & Christmas
New Galleries and Public Spaces!
This project by the celebrated architect Frank Gehry represents a major milestone in the renovation, reorganization, and interior expansion of the museum's landmark 1928 building. Join us and discover the stunning transformation that has been four years in the making.
Celebrate our opening with Pay What You Wish admission May 7–10.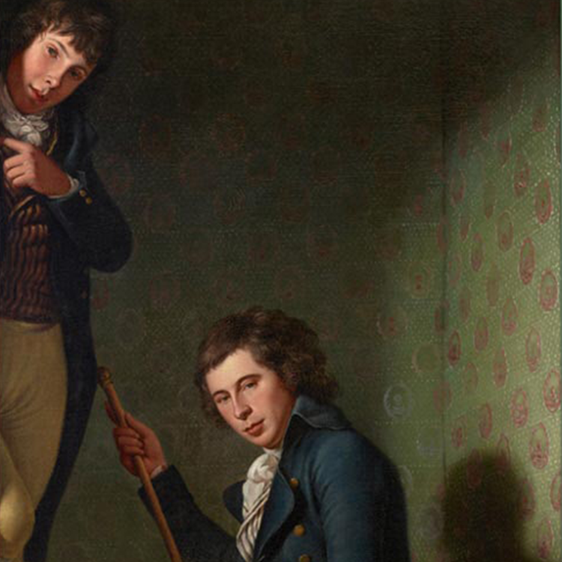 New Early American Galleries
Trace the origins of our city's extraordinary creativity in our brand new Early American Art galleries. The 10,000-square-foot space has been installed to tell the story of how Philadelphia became the young nation's cultural capital, and how Black, Indigenous, and Latin American artists contributed to the development of American art.
Stroll through spacious, beautifully lit galleries—a highlight of the museum's extensive renovation project—featuring our unparalleled collections of paintings, ceramics, furniture, glass, silver, and more.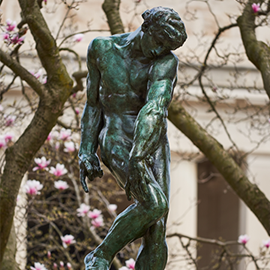 Rodin Museum

After a yearlong closure, we're happy to welcome you back to the Rodin Museum. A limited number of people are permitted in the building at one time, and access is first-come, first-served; no advance reservations.
On View: https://philamuseum.org/calendar/view-all/today/exhibitions
View the art collections online: https://philamuseum.org/collection
Make art come to life for your pre-K–12 by exploring our lesson plans: https://philamuseum.org/learn
Come visit our iconic main building on the Parkway. We are home to 200 galleries of world-class art and Philadelphia's destination for creative play. Discover works in the collection that have drawn visitors from around the world. Search our online collection database or visit in person.
Link to the website: https://philamuseum.org
Image Credits: philamuseum.org unless otherwise noted