Rocky Neck Historic Art Trail
Rocky Neck, Gloucester, Massachusetts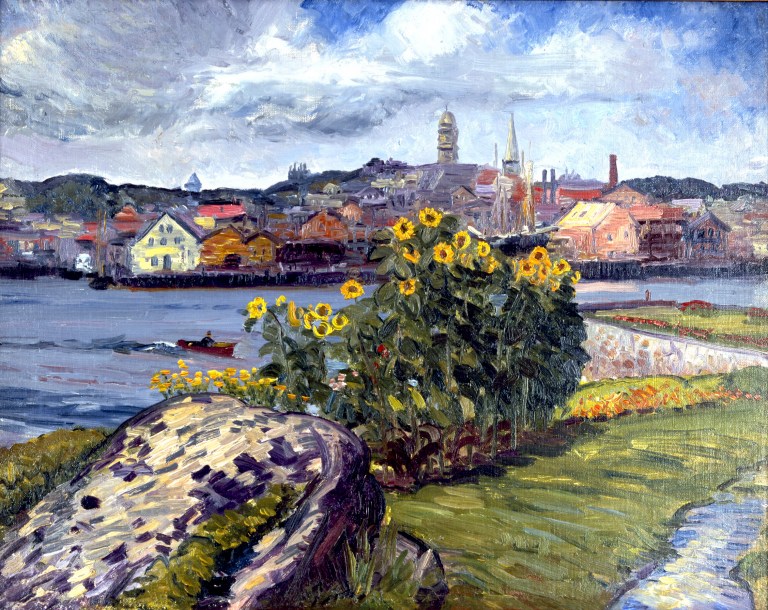 The Rocky Neck Historic Art Trail takes you to fifteen sites of art historical significance in one of America's most visually arresting locales.
Regarded by many to be "America's Oldest Working Art Colony," the artists' enclave at Rocky Neck during the period from 1850 to 1950 attracted a number of the most important realist painters in the annals of American art.
By mapping the sites where they worked, lived and became inspired, the Rocky Neck Historic Art Trail enables you to walk in the footsteps of Winslow Homer, Fitz Henry Lane, Augustus Buhler, Frank Duveneck, Marsden Hartley, Edward Hopper and a host of other pioneering American artists, and to see first-hand the iconic land and seascapes that gave rise to their illustrious artistic output.
Link to the website: http://trail.rockyneckartcolony.org
The Rocky Neck Historic Art Trail maps the sites in and around Rocky Neck in East Gloucester, Massachusetts associated with the artists featured in a book by Judith Curtis, Rocky Neck Art Colony 1850-1950, published in 2008. This website includes a variety of resources to guide you on your actual or virtual journey along the Trail.
The Rocky Neck Historic Art Trail is designed as a Walking Tour, enabling you to park your car in the free public parking lot along the Rocky Neck causeway and walk around the Trail guided by a smartphone.
Link to the trail map: http://trail.rockyneckartcolony.org/index.php/map-trail-sites/