Preservation Connecticut
940 Whitney Avenue
Hamden, Connecticut 06517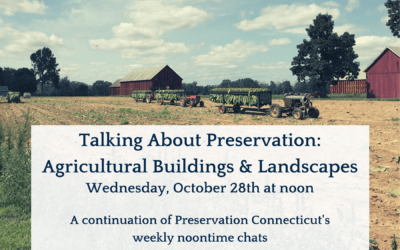 Talking About Preservation: Agricultural Buildings & Landscapes
Wednesday, October 28, 2020, 12:00 Noon
Join us for "Talking About Preservation" when Elisabeth Moore, Executive Director at the Connecticut Farmland Trust, Elizabeth Moore, will discuss the preservation of agricultural properties throughout the state. She will focus on several success stories and talk about the ways in which the preservation community can help protect rapidly dwindling agricultural resources including historic houses, agricultural buildings and their associated landscapes, many of which have been in the same family for several generations.
Please register here for this talk and the Zoom login will be sent to you.

Thanks to our photographers and voters, you helped us raise appreciation for the Connecticut barn and over $7,000 to support our work during the GogoPhoto contest! All the submissions were fantastic and our jury carefully picked 36 photos out of the submitted 112 for the traveling gallery show. "Viewer's Choice" in each of the four categories was selected by YOU and will be exhibited too!
An outdoor opening reception and gallery opening is planned for October 3rd from 2:00pm-4:00pm at the Art League of New Britain. The exhibit will be at the Art League for approximately three weeks and all are encouraged to visit during normal gallery hours. For more details, visit the Art League of New Britain website.
To register for the Opening Reception: https://preservationct.z2systems.com/np/clients/preservationct/eventRegistration.jsp?event=1725&
Explore data, historical analysis, images, and other barn-related information: https://connecticutbarns.org
Here's the map for the Connecticut Barns Trail: https://connecticutbarns.org/images/uploads/CT_BarnsTrailmap_10_02_13.pdf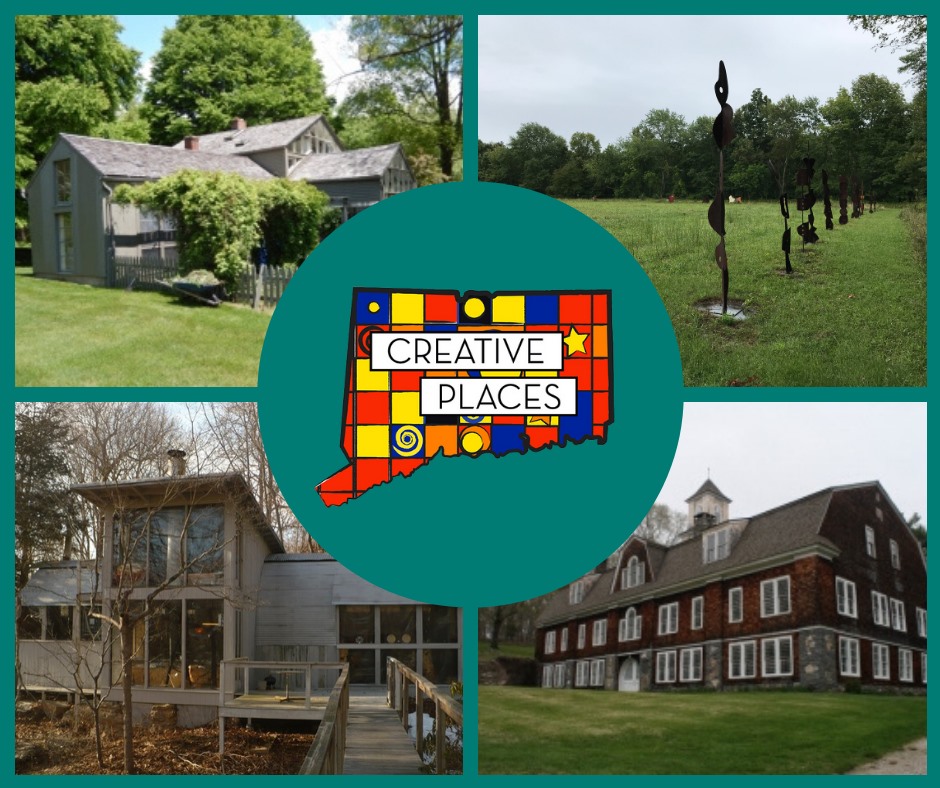 The Creative Places Website is live! Creative Places Projects identified significant sites associated with artists and writers and their work.
With its proximity to the cultural hub of New York City and its quieter suburban and rural landscapes, Connecticut was fertile ground for artists and writers in the period of Modernist movements between 1913 and 1979. Many of these cultural figures are well known through biographical and critical studies. Creative Places seeks to show how place played a significant role in creative work, and how in turn the artists and writers influenced communities in Connecticut.
Here's the link to Creative Places: http://connecticutcreativeplaces.org
Link to Historic Barns of Connecticut photography show: https://preservationct.org/action-center/photoshow
Link to Preservation Connecticut: https://preservationct.org