The Stickley Museum at Craftsman Farms
2352 Route 10 West
Morris Plains New Jersey 07950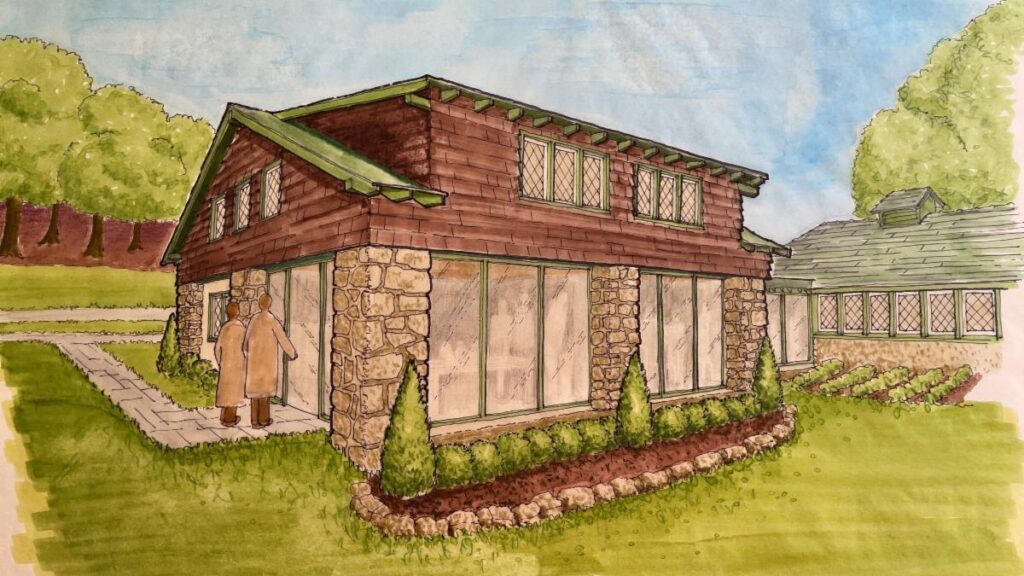 This is the first time the Log House re-opens with tours since August of 2020, after a tropical storm left severe damage on the property. So, we're excited to share the property with you again, and we hope you'll return when we open with a newly rebuilt Annex and a restored Log House kitchen."
During the reconstruction of the Annex and restoration of the Log House Kitchen, and in order to balance preservation with access, the Log House will be open for public tours, by appointment only, on a limited basis. We kindly ask that you respect the museum's rules during your visit. With your help, we look forward to providing an enjoyable and safe experience.
We are also open virtually! Please explore our online collections and online exhibitions. Or check out our variety of online classes (including many archived courses) and Member programs.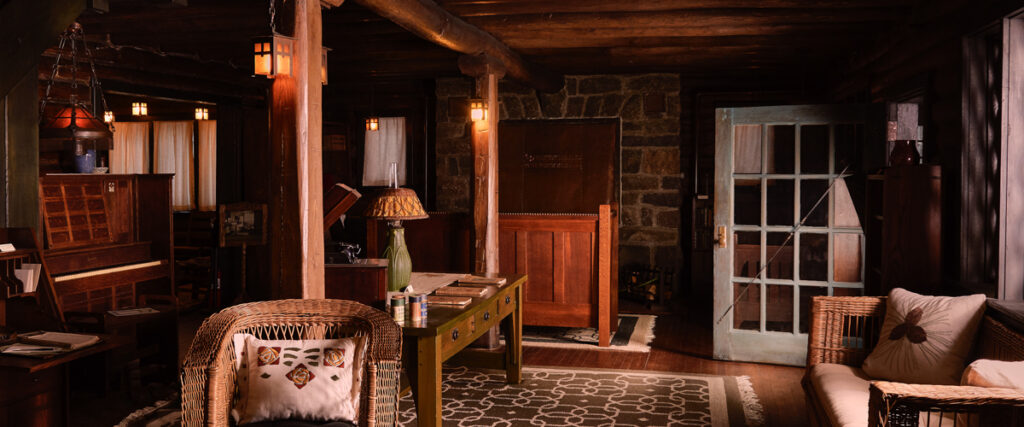 Close Looking: Design
Online via Zoom
15 Saturdays at 1:00 PM EST, Now through May 21, 2022
Schedule: https://www.stickleymuseum.org/online-course-close-looking-design/#CLschedule
Our new series, Close Looking: Design, is about great design and the process of looking. The course is also about thinking through those moments across human history when different leaps–whether aesthetic or technological or historical–helped define our built environment. Great design, it turns out, is not confined to a moment or a location. It is found in the subtle arrangement of forms that causes what James Joyce described in his Portrait of the Artist as a Young Man as an aesthetic arrest, a moment in which "the mind… is raised above desire and loathing." This series aims to explore those moments.

Divided into either forms (like chairs or vases) or materials (like metals or glass), each 3-session series provides a deeper look into the aesthetics of objects, which in turn sheds light on the history of design. In our hour-long class, we will look closely at ten objects and think through them to see and understand the pieces in a new way. The goal of the series is twofold: first, to understand the process of choices designers make and the impact these have on the audience, and second, to witness the broader sweep of history and the manner in which it continues to shape design.

In truth, there is no absolute canon that we will look towards to guide us along this path; instead the objects are selected for either their aesthetic qualities or their novel approach to problem solving. You may find some choices obvious, even familiar, while others will be a revelation. The goal is to get you to look more closely and think more carefully about function and aesthetics, while expanding your knowledge of design history from the distant past to the present day.
Craftsman Farms is the former country estate of noted turn-of-the-century designer Gustav Stickley, a major proponent of the Arts and Crafts movement in decorative arts, home building and furnishing styles. Stickley combined the roles of designer and manufacturer, architect, publisher, philosopher, and social critic. He is best known today for his straightforward furniture, sometimes called "mission" or "Craftsman" furniture.
Craftsman Farms consists of 30 acres located in and owned by and located in the Township of Parsippany-Troy Hills and it has been designated a National Historic Landmark. The Craftsman Farms Foundation, a 501 (c)(3) organization, was formed in 1989 to protect and preserve the property. The Foundation operates the site as the Stickley Museum at Craftsman Farms.
The 30 park-like acres include meadows, wooded areas, walking trails, a pond and stream, and several support buildings including a massive stone stable, three cottages, a calf barn, and the ruins of a dairy barn. The Log House has been largely restored to its 1910-1917 appearance and is open to the public for tours. Work on the historic landscape has begun as well. We invite you to join us… step into the Garden of Eden and experience the Stickley family's home.
Link to the website: https://www.stickleymuseum.org
Image Credits: sitckleymuseum.org unless otherwise noted