Antique Homes Magazine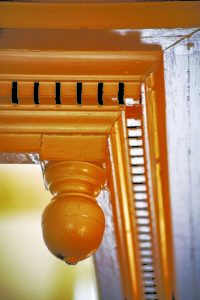 Welcome to Antique Homes®
Our on-line and print real estate magazine is devoted and designed for old house lovers who own or are looking to buy or sell an antique, historic or older home. Fully restored homes, houses for restoration, and properties needing some TLC are just the beginning of what you will find at Antique Homes ®. Our new web design features both a fresh graphical look and an easier navigation path, with lots of useful information and links.
Our Antique Homes Magazine ® Reading Room is chock full of interesting preservation and lifestyle related information geared towards the historic homeowner. Whether you own, or are thinking of buying or selling an antique house, this site is the place to find everything in one location. Antique Homes® On-line, since 1997, is serving the old house marketplace everywhere in a unique fashion. We are helping to save old houses the old fashioned way, one at a time - by finding the next good steward who loves and lives the antique lifestyle.
P.S.  Our New England Print Publication reaches over 30,000 readers and is printed 5 times a year. For more info about how to order a subscription please contact us at antiquehomesmagazine@gmail.com.
John Petraglia
Publisher