The French Second Empire is an easily identified architectural style, noted for its Mansard Roof, often completed in slate and steeply sided which allows for a full story with dormers.
As the name implies, the French Second Empire style was imported from France in the mid-19th century; it was the style used in the great rebuilding of Paris under Napoleon III. The identifying element for this style is the Mansard roof, a steep sided roof which is a full story high with dormers set above the main cornice. The roof sides may be curved or straight and often shingled in slate.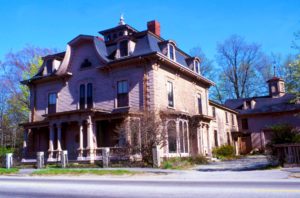 Houses are usually of two stories with a third in the roof and nearly square. The facade is of three or more bays with large single pane double-hung sash arranged symmetrically. Center and side hall plans are common, and, while most New England houses are wood frame, brick and stone examples can be found in urban areas.
Ornamentation is drawn from Classical and Renaissance sources and is very similar to Italianate. (During the 1870s, some earlier Italianate and even Federal era houses were stylishly updated by the addition of a Mansard roof. Without close inspection, these buildings can be misidentified or incorrectly dated.)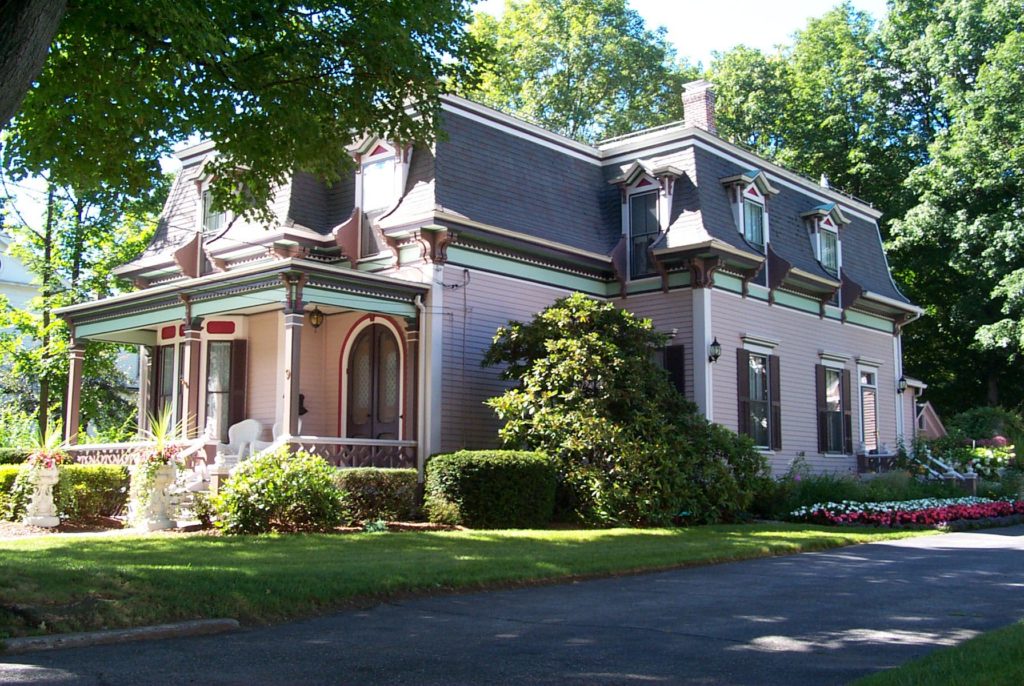 Characteristically the original exterior colors were light, to resemble stone. The style was very popular throughout New England, and virtually every town shows some examples.
French culture pervaded art, architecture and planning theory in this period.
The best example of both the style and streetscape based on new Parisian ideas is Commonwealth Avenue in Back Bay Boston, between Copley Square and the Public Garden, which was developed in the 1860s and '70s.
From Our Trusted Partners
Featured property
Massachusetts, Framingham
Victorian | $ 650,000
Bright and sunny with tall ceilings
View Details