Concord, Massachusetts
Visitor Center
58 Main Street
Concord, Massachusetts 01742
The past comes alive in Concord, Massachusetts. Experience our rich history through a bounty of museums, historical sites, and walking tours in Concord. From the early days of Colonialism to the Revolutionary War to literary icons, such as Ralph Waldo Emerson, a trip to Concord, Massachusetts, is a trip through United States history.
Concord Visitor Center is open daily, 10 a.m.-4 p.m. with a daily 1 p.m. history walking tour.
Things to Do in Concord: https://visitconcord.org/blog/things-to-do-in-winter-in-concord/
~The Concord Museum
~Louisa May Alcotts's Orchard House
~The Old Manse
~Walden Pond State Reservation
Museums and Historic Sites: https://visitconcord.org/listing-category/museums-historic-sites/
Take a Historic Walking Tour: https://visitconcord.org/visit/walking-tours/
Events page: https://visitconcord.org/events/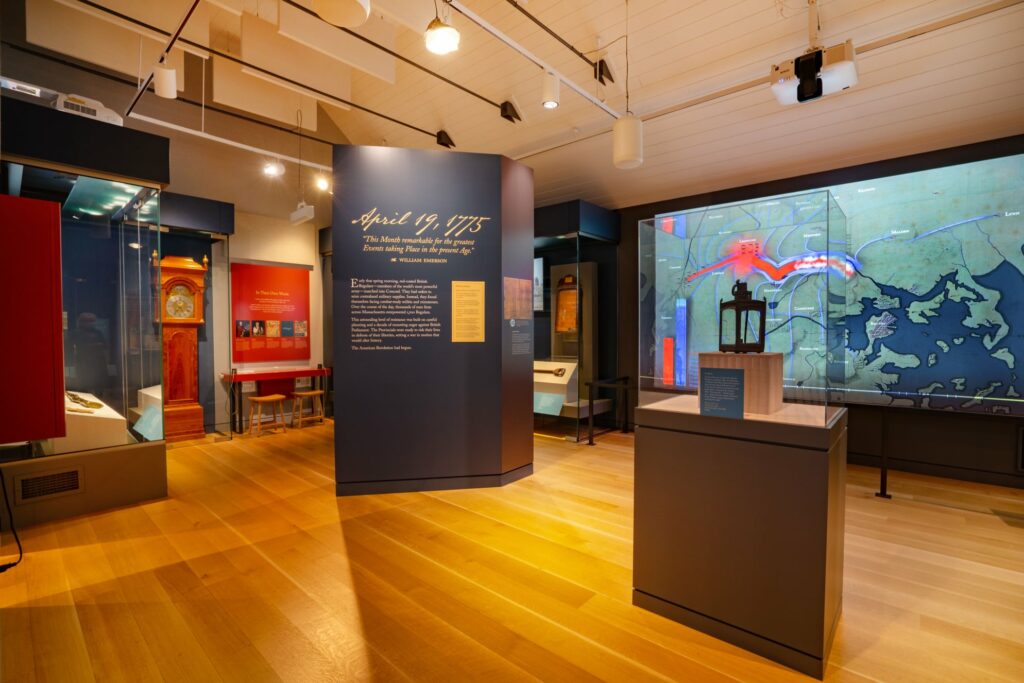 The Concord Museum
The All-New Concord Museum is open Tuesday to Sunday from 10:00 am to 4:00 pm!
Don't miss our 16 newly redesigned and interactive galleries.
Concord Museum is the gateway to explore historic Concord. Come see the newly redesigned Museum including Concord: At the Center of Revolution and People of Musketaquid with Native stone tools dating back to 10,000 years. Treasures include the 1775 lantern that Paul Revere had placed in the steeple of Boston's Old North Church and the desk where Henry David Thoreau wrote Walden.
Website: https://concordmuseum.org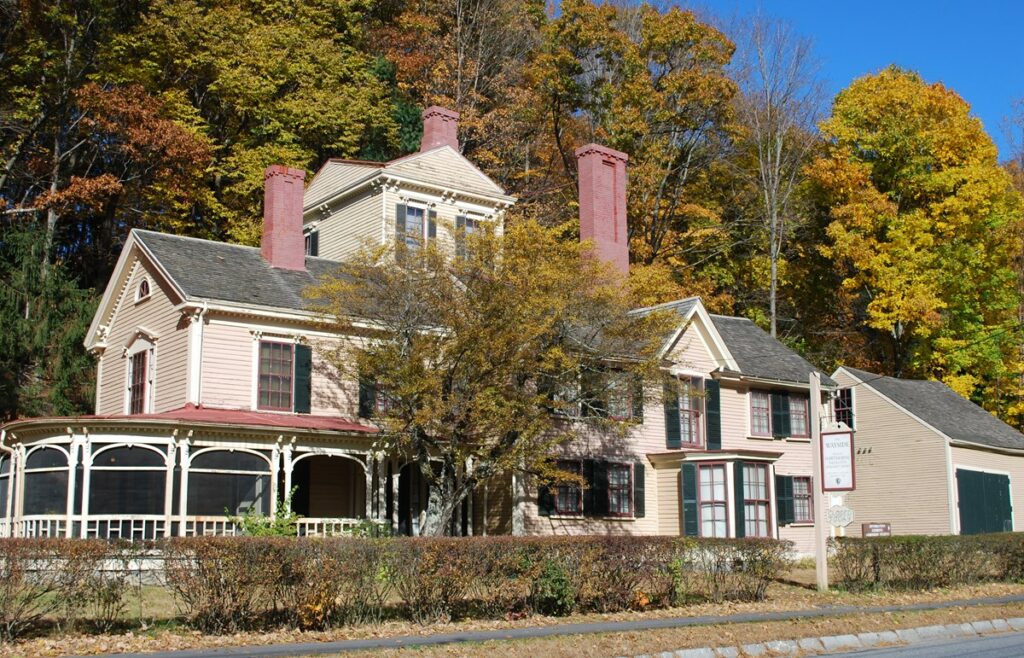 The Wayside
455 Lexington Road
Concord, MA 01742
Hours: Monday – Sunday: 9:30 AM – 5:30 PM
Tuesday & Wednesday: Closed
Home of the Alcotts, Nathaniel Hawthorne (the only home he ever owned), and Margaret Sidney.
Open Seasonally: https://visitconcord.org/listings/the-wayside/
Nathan Merriam House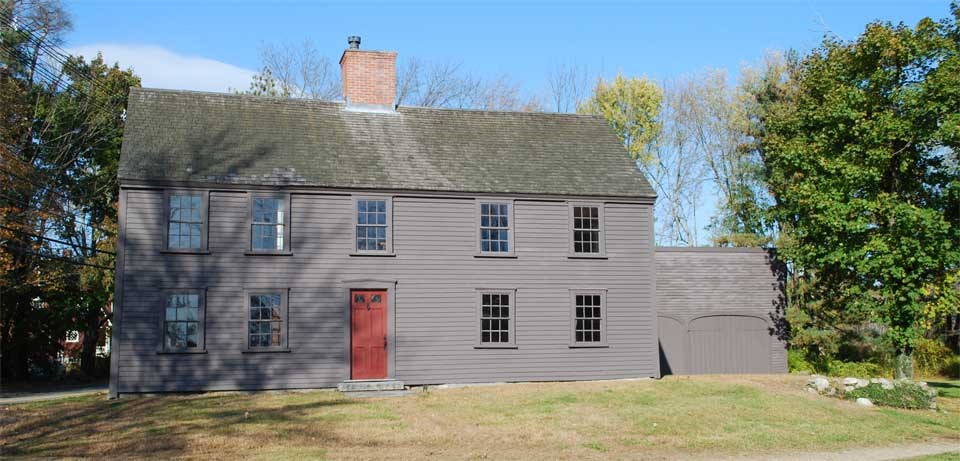 North Bridge / Park Head Quarters
174 Liberty St.
Concord , MA 01742
Part of Minuteman National Historical Park, this early 18th century house sits at the junction of two roads: Lexington Road, running east, and Bedford Road coming from the north. Not far from the house, Lexington Road narrowed to cross a small brook. In the early afternoon of April 19, 1775, the retreating British column was attacked here by militiamen from the towns of Reading, Chelmsford and Billerica who had just arrived on the Bedford Road. In order to cross the brook, the British column pulled in their flank guard. This allowed the militiamen to get close enough to fire upon them and inflict casualties. From this point on the fire would not cease until the British regulars arrived at Charlestown, 18 miles away!
Website: https://www.nps.gov/mima/learn/historyculture/nathan-meriam-house.htm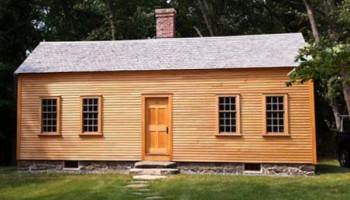 The Robbins House
320 Monument Street
Concord, MA (opposite The Old Manse and the North Bridge)
Seasonal Hours: June, July & August: 11-4 (Closed Tuesdays)
September, October: 11-4 (Open Fri-Sun + Columbus Day)
The Robbins House is a 544 sq. ft. historic early 19th century house formerly inhabited by the first generation of descendants of formerly enslaved African American Revolutionary War veteran Caesar Robbins, and by fugitive slave Jack Garrison.
Orchard House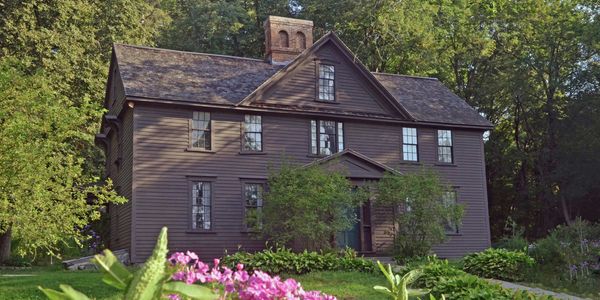 399 Lexington Road
Concord, MA 01742
Hours: Monday – Saturday: 10:00 AM – 5:00 PM
Sunday: 11:00 AM – 5:00 PM
Timed-Entry – Reserve on-line
Immortalized by Louisa May Alcott in the beloved 1868 classic, Little Women, Orchard House provides heartwarming accounts of the talented Alcott family's legacy through lively guided tours, unique educational programs, and special living history events year-round. Orchard House also played an integral role in the development of the only truly American philosophy, Transcendentalism, and is one of the oldest historic sites in the country. In addition, A. Bronson Alcott's School of Philosophy, on the grounds of Orchard House since 1879, was one of the most successful 19th C. adult education centers in the country. Museum Store on premises.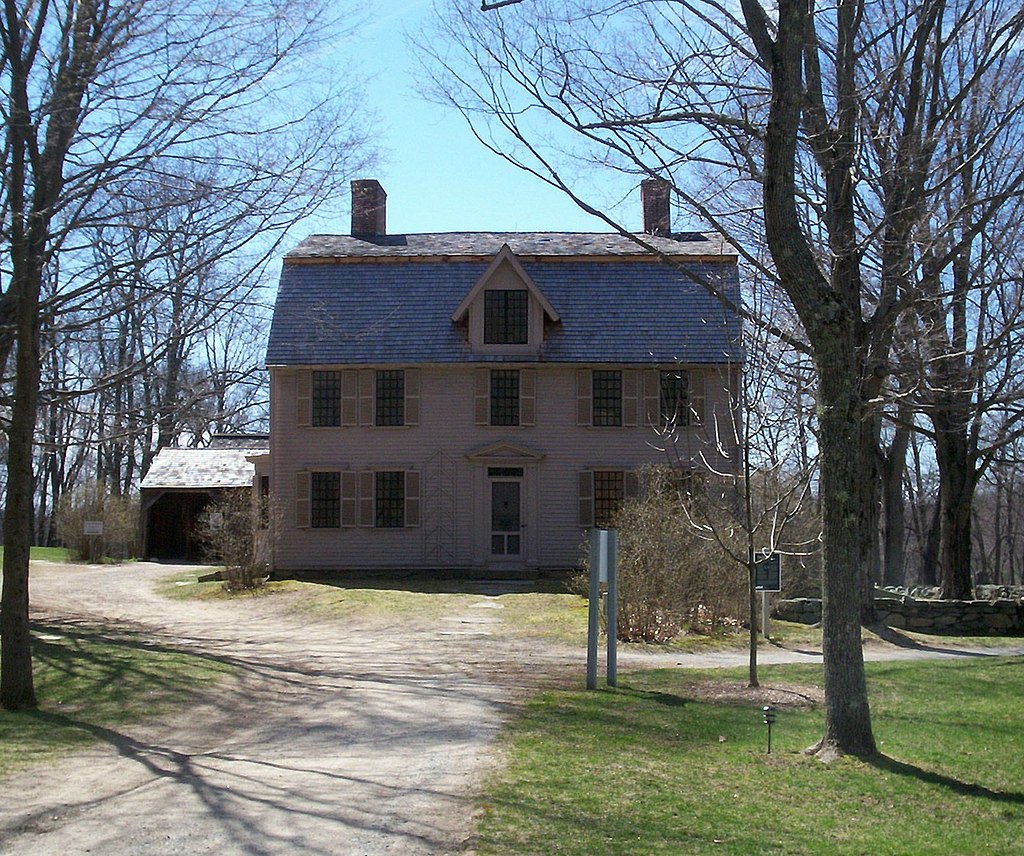 The Old Manse
269 Monument Street
Concord, MA 01742
The interiors of the Old Manse are open Wednesday-Monday (Closed Tuesday)
Grounds: FREE and open year-round, daily, sunrise to sunset
To visit the Old Manse—a handsome Georgian clapboard built on the banks of the Concord River in 1770—is to re-experience pivotal moments in our nation's early history. Constructed for patriot minister William Emerson, the upstairs overlooks North Bridge, where the famous battle of April 19, 1775, took place. Later, some of New England's most esteemed minds found inspiration inside its walls. In the 19th century, Ralph Waldo Emerson and Nathaniel Hawthorne both called the Manse home for a time: Emerson drafted his influential essay "Nature" in an upstairs study. Meanwhile, Hawthorne and his wife, Sophia, started their married life here; the recreated heirloom vegetable garden was originally planted by Henry David Thoreau in honor of the Hawthornes' wedding.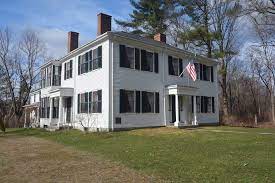 Ralph Waldo Emerson House
28 Cambridge Turnpike
Concord, MA 01742
The Ralph Waldo Emerson House will reopen April 27th, 2023.
The Concord Massachusetts home of American philosopher, essayist, poet and lecturer Ralph Waldo Emerson and his family. It was here that Emerson gathered a community of individualistic thinkers, writers, and artists, as he became a cultural leader of the literary "American Renaissance" and the transcendentalist movement. The house contains Emerson's original furniture and objects, much as he left it.
Website: https://www.ralphwaldoemersonhouse.org
Image Credits: visitconcord.org unless otherwise noted