King Caesar House
120 King Caesar Road
Duxbury, Massachusetts
Bradford House
931 Tremont Street
Duxbury, Massachusetts
Nathaniel Winsor, Jr. House
479 Washington Street
20Duxbury, Massachusetts 02332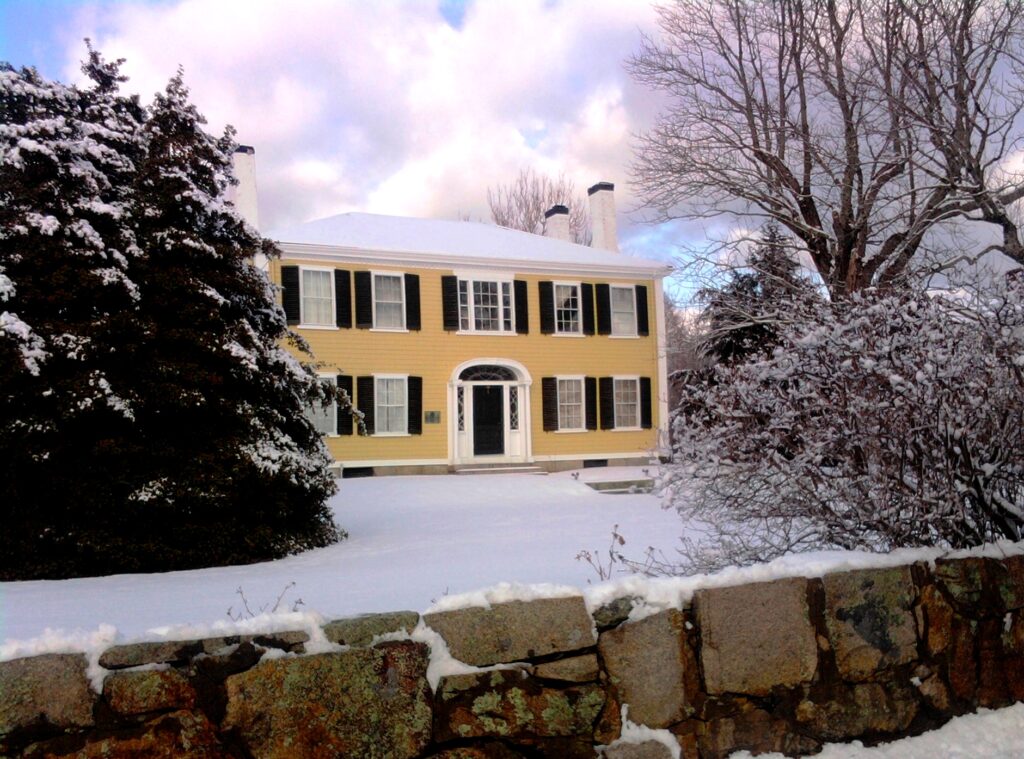 50th Annual Holiday Celebration at King Caesar House
Friday-Sunday, December 10-12, 2021, 2:00 pm – 5:00 pm
Save the date to commemorate our golden anniversary! We look forward to celebrating the contributions of countless volunteers over five decades of this treasured event.
For 50 years, volunteers have turned the historic King Caesar House into a winter wonderland to celebrate the holiday season. This year's theme, GOLD, will celebrate the event's 50th Anniversary and the volunteers who have made it happen over the years.
Special this year! Local author Victoria J. Coe will be at the house Saturday & Sunday from 3–4 pm for purchase and signing of her newest book, published through DRHS: Ezra & the Mouse: the Search for Lafayette. All proceeds of sales go to supporting DRHS.
Duxbury Rural Historical society properties Nathaniel Winsor Jr. House and the Drew Archival Library are now open for regular business. We request that traffic is limited to 2 visitors at a time at each of these properties and visitors are notified that masks will continue to be required inside of DRHS properties.
The King Caesar House is open for museum tours on select days through the end of November 2021.
Wednesday & Friday Tours are offered, at 1:00 and 2:30 pm.
Saturdays Tours are offered at 11:00 am and 1:00 pm; Saturday tours must be purchased by the Friday before at 4 pm in order to ensure proper staffing.
The Nathaniel Winsor Jr. House is open to the public, free of charge, for visitation Monday-Friday. We are a small staff and occasionally step out for other business; we encourage you to make an appointment first by calling 781-934-6106.
The Bradford House Museum is closed for the 2021 season due to difficulties posed by the coronavirus pandemic.
Visit online learning: https://duxburyhistory.org/online-learning/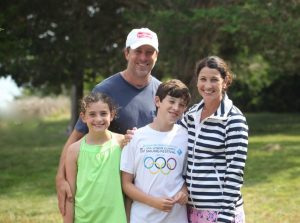 Self Guided Family Driving Tours of Duxbury:
Kids, grab your adults and hit the road for a driving tour of Duxbury, highlighting some major spots in Duxbury, including a few properties owned by the Duxbury Rural & Historical Society. With easy instructions, fun facts, and hints at more to learn, this driving tour is sure to give your family a fun, "socially-distant" afternoon exploring our community. After all, Place Matters!
Download your free printable brochure here: Family Tour Brochure.
Link to the Driving Tours: https://duxburyhistory.org/events/family-driving-tours-of-duxbury-self-guided/
~King Caesar House, is a Federal mansion built in 1809 for Ezra Weston II, known as "King Caesar" for his worldwide preeminence as a shipbuilder and merchant. Purchased by the Duxbury Rural & Historical Society in 1965, the house is presented for tours as it appeared in the 1820s. The house is noted for its rare French scenic wallpapers, portraits of sea captains, and 19th century furnishings.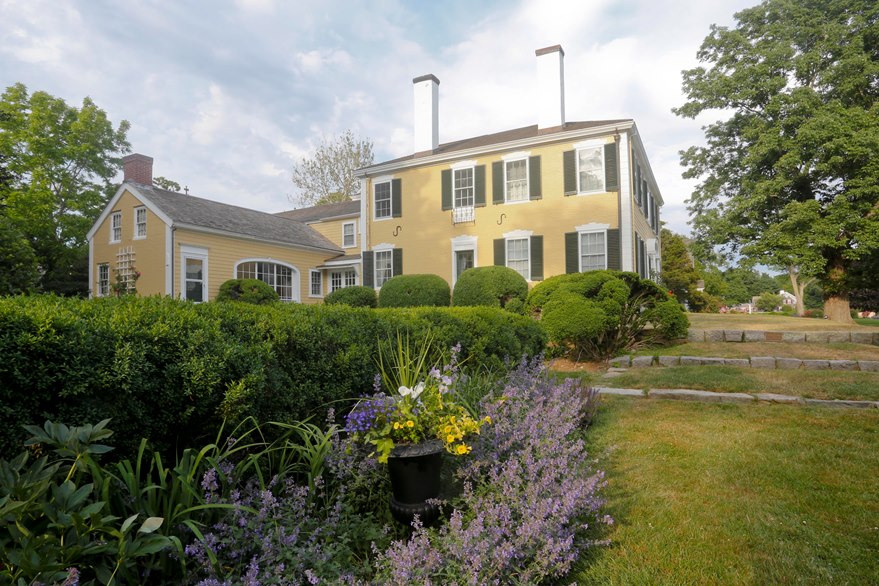 ~Bradford House underwent a multi-year project to preserve the structural integrity of the house and to re-invigorate the family history, focusing on the Bradford daughters and their incredible lives. The new exhibitions, facilities and stimulating programs developed are intended to engage the public, to be more varied & inclusive, and to appeal to audiences today.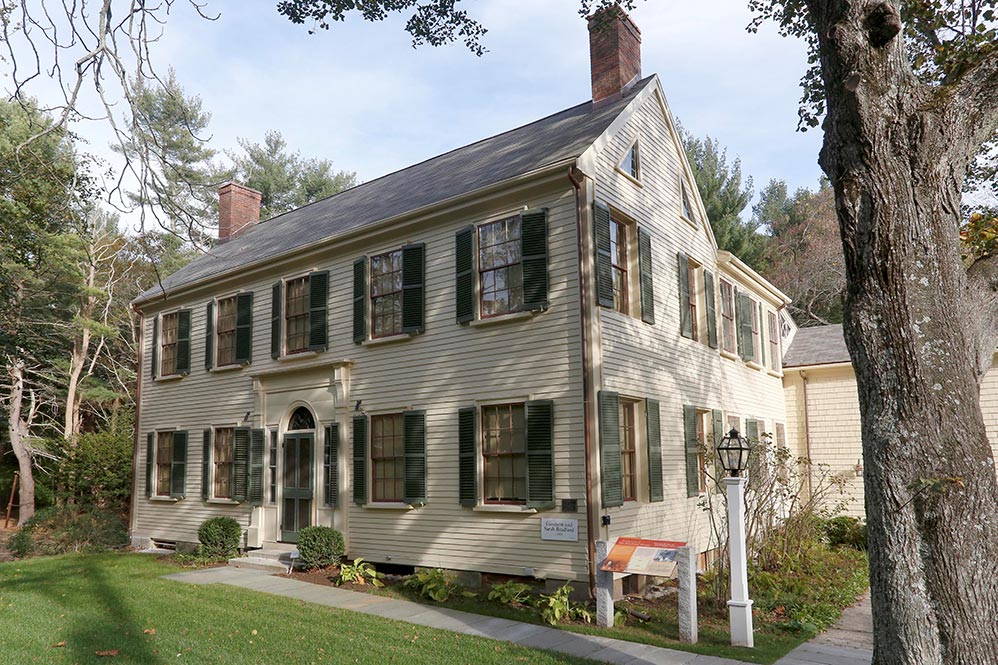 ~Nathaniel Winsor Jr. House was acquired by the Society in 1997 through a community fundraising effort, the Nathaniel Winsor, Jr. House is perhaps the most architecturally significant building in Duxbury. Its construction, on a grand scale uncommon in houses of the area, was based on designs by Bulfinch and Asher Benjamin.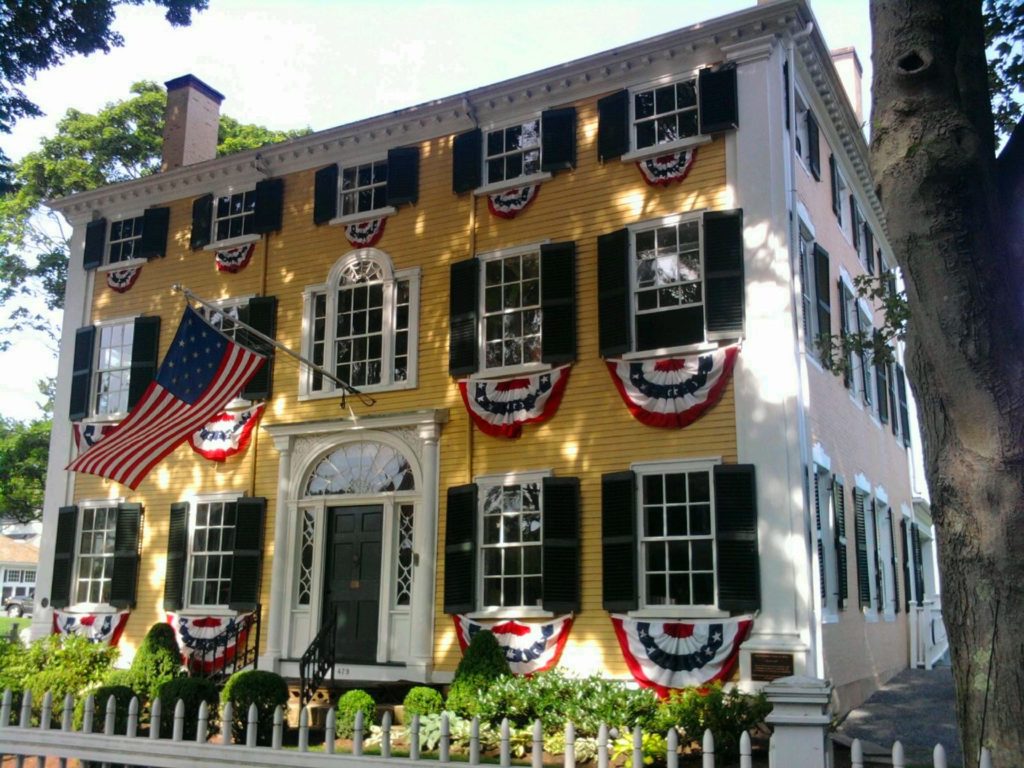 Link to website: http://duxburyhistory.org/historic-houses/
Image Credits: duxburyhistory.org unless otherwise noted