Greater Portland Landmarks
93 High Street
Portland, Maine 04101
Guided Walking Tours
The Guided Tours have ended for the season and resume in 2022.
Our passionate and knowledgeable guides are leading tours this season to three distinct and fascinating Portland neighborhoods! Can't make a scheduled tour? No problem – we offer private walking tours and are happy to customize a tour that incorporates your interests and accommodates your schedule!
Link to Guided Walking Tours: https://www.portlandlandmarks.org/walking-tours
Take a self-guided walking tour: https://www.portlandlandmarks.org/morrills-corner
To further enrich your experience, review common architectural styles to prepare for your tour.
Homes of Portland's Golden Age
Fridays – 10 AM
July 1, July 15, July 29, August 26,
September 9, September 23, October 7
This tour explores the architecture and history of the Spring Street/State Street neighborhood, a vibrant district adjacent to the Congress Street Arts District. Once considered "the most beautiful neighborhood in Portland," this area was home to many of the city's wealthy and powerful in the 19th century. The tour includes stories about stately homes and their inhabitants, including Victoria Mansion, Safford House and the present-day Cumberland Club. We'll also discuss how the neighborhood changed with the times, adding duplexes and row houses to meet the needs of an emerging middle and working class, and how it was impacted by urban renewal.
Western Promenade
Wednesdays – 10 AM
July 6, August 3, August 17, August 31, September 14, September 28, October 12
Thursday – 4:30 pm
July 21
This tour explores one of America's most beautiful and best-preserved residential neighborhoods. Situated on a bluff at the western edge of the Portland peninsula offering beautiful views, the Western Promenade neighborhood is filled with elegant late 19th and early 20th century homes designed by some of the most famous and successful architects of that era. The neighborhood was fully developed by the 1920s and is largely unchanged, with many of the homes lovingly restored. Join us for a great neighborhood walk filled with stories about the people who built those houses, the people who lived in them, and the times they lived in.
Tour begins at the corner of Bowdoin Street and Western Promenade. Please note: There are no restroom facilities available. Parking is on the street.
India Street: Immigration & Innovation
Tuesdays – 10 a.m.
July 5, July 19, August 2, August 16, August 30,
September 13, September 27, October 11

Sundays – 10:00 a.m.
July 10, August 14, September 4
This tour through Portland's oldest neighborhood encompasses the full sweep of the city's fascinating history, from busy seaport to railroad and industrial center, to today's dining and tourist destination. The tour focuses on the heyday of the neighborhood, the mid-19th to early 20th century, when it was home to a diverse population of Irish, Italian and Jewish immigrants and one of the nation's oldest free black communities – all living next to the wharves, train yards and factories that were the city's economic engine. Walk with us through a compact urban neighborhood that has reinvented itself many times over.
Tour begins at the intersection of Franklin and Commercial Streets near the large globe. Parking is on the street or in pay parking lots in the area.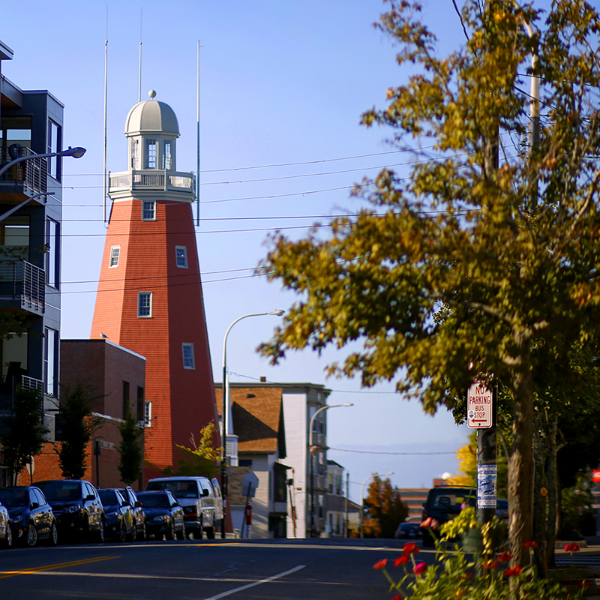 Portland Observatory
The observatory is open for the 2022 season.
For the months of May and June, the Observatory will be open:
9AM-4PM, Thursday – Monday for timed, guided tours
5PM-8PM Tuesday – Wednesday evenings for self-guided sunset tours
The Portland Observatory is the only remaining historic maritime signal station in the United States. As an intact survivor from the Golden Age of Sail, the Observatory was added to the National Register of Historic Places in 1972, became a National Historic Landmark in 2006, and named a National Civil Engineering Landmark in 2006. It celebrated its 200th anniversary in 2007.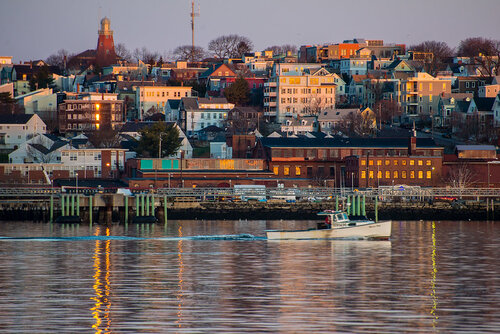 Virtual Tours: https://www.portlandlandmarks.org/explore-east-bayside
Be your own tour guide! You can use our interactive maps below to explore Greater Portland anytime! Our online maps can be used to take a virtual tour from your computer, or you can use them on your smartphone as you walk. We offer interactive maps of more than a dozen Portland neighborhoods (including Peaks Island), plus Cumberland, Gorham and Yarmouth.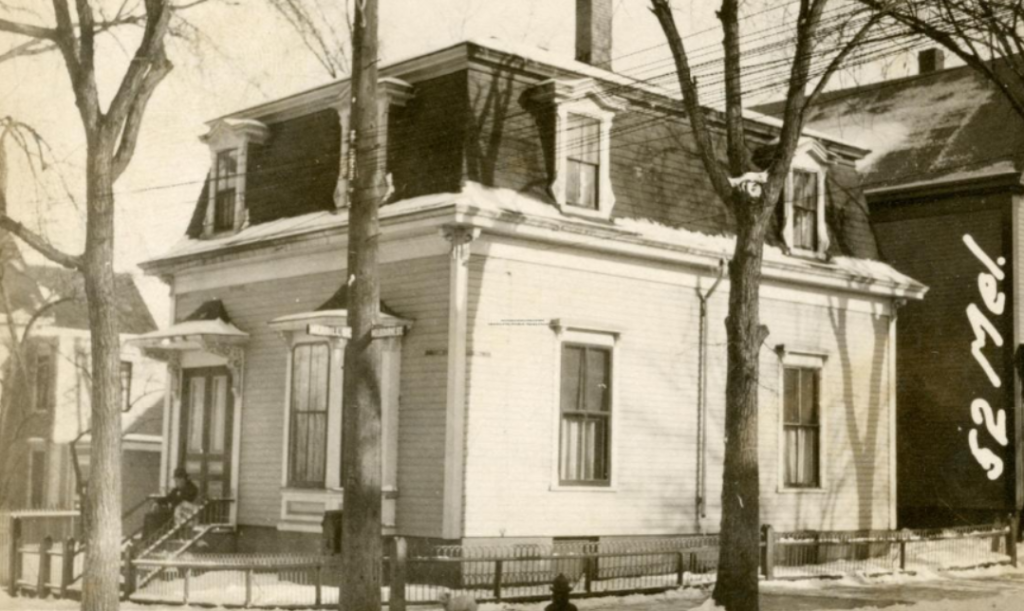 Explore Munjoy Hill: https://www.portlandlandmarks.org/munjoy-hill-tour
The Hidden Stories of Munjoy Hill
As the Portland City Council prepares to reconsider the Munjoy Hill Historic District, we're sharing the stories of the families that have called the Hill home over the past 200 years. The proposed District will preserve buildings that tell the stories of mostly middle-class residents who were longshoremen, athletes, railroad workers, florists, storekeepers, educators, firefighters, artists, politicians, and more, and include a significant Black community along with immigrants from all corners of the globe.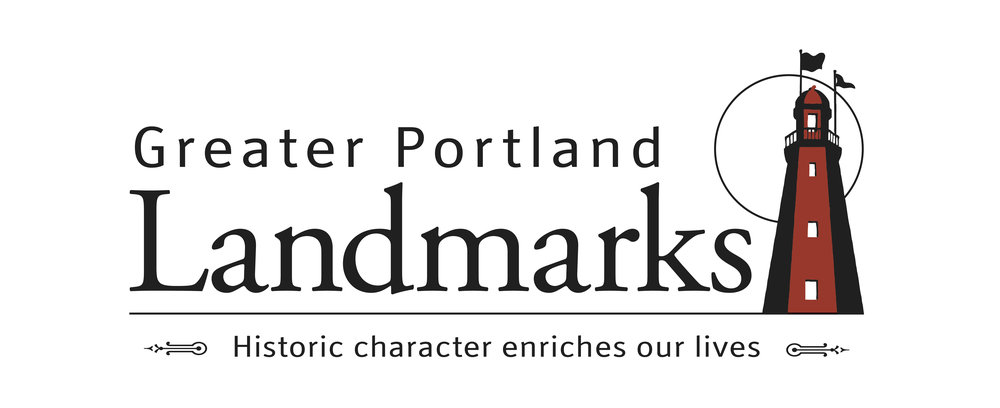 Greater Portland Landmarks is a non-profit working to preserve and revitalize greater Portland's remarkable legacy of historic buildings, neighborhoods, landscapes, and parks.
Link to the Greater Portland Landmarks website: https://www.portlandlandmarks.org
Image Credits: portlandlandmarls.org unless otherwise noted