Lyman Estate & Greenhouses
185 Lyman Street
Waltham, Massachusetts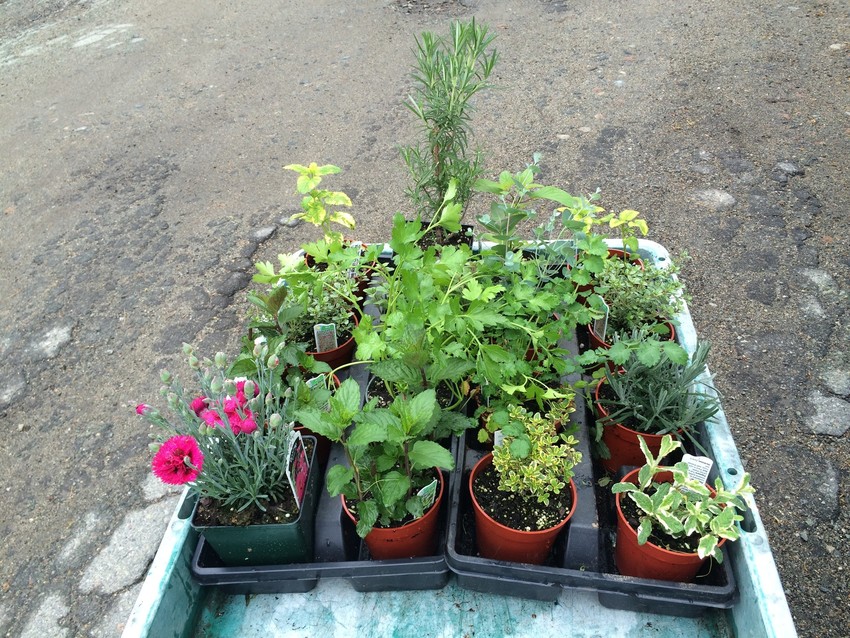 Herb Sale Pick Up Times: May 30, 2020:
https://www.historicnewengland.org/visit/events/plant-sales-at-the-lyman-estate/
Celebrate the arrival of spring with a visit to Historic New England's annual herb sale. We're breaking new ground by holding this sale online for the first time.
When placing your order, please add your requested pickup date and time in the notes field. Historic New England members save 10% on plant purchases. Become a member.
Tickets are no longer available online for this event. Please contact our box office to get up-to-the-minute ticket availability information: 617-994-5913.
Historic New England sites are temporarily closed, however, experience history at home: https://www.historicnewengland.org/historic-new-englands-response-to-coronavirus/
The Lyman Estate, also known as "the Vale," is a National Historic Landmark and one of the finest U.S. examples of a country estate following eighteenth-century English naturalistic design. In 1793 shipping merchant Theodore Lyman commissioned famed architect Samuel McIntire to design and build a Federal-style house for his family.
Link to the website: https://www.historicnewengland.org/property/lyman-estate/
The Lyman Estate Greenhouses are among the oldest surviving greenhouses in the United States. The complex includes an 1804 grape house, 1820 camellia house, 1930 orchid house, and a 1840s sales greenhouse where you can buy plants to take home. Our expert horticultural staff offers advice and assistance with plant selection and culture. No matter the season, a visit to these picturesque greenhouses is a treat.
The Lyman Estate Greenhouses specialize in orchids, exotic house plants, citrus fruits, camellias, and herbs. Five large specialty plant sales are held during the year. In our gift shop and sales greenhouse we offer not only plants, but also orchid-growing supplies, pottery, gardening books, fertilizers, notecards, and garden gifts. Tours of the Lyman Estate mansion are available on the third Saturday of each month.
Link to the website: https://www.historicnewengland.org/property/lyman-estate-greenhouses/