Gore Place
52 Gore Street
Waltham, Massachusetts 02453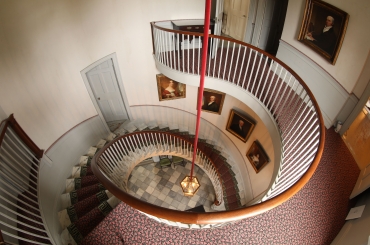 Mansion Tours:
Mansion tours are offered Monday, Wednesday, Friday, and Saturday at 10:00 a.m., 11:00 a.m., 12:00 p.m., and 1:00 p.m. Walk-ins are welcome and encouraged! Grounds are open dawn to dusk for outdoor visits
Take a tour of the mansion at Gore Place, one of New England's most fascinating historic houses. Your guide will lead you around the exterior of the house, pointing out interesting architectural features. Then, you'll go inside to see the elegant rooms on the ground floor. Tour takes approximately 45 minutes. You'll know why the home of Christopher and Rebecca Gore is known as the finest example of early 1800s architecture in New England.
Gore Place Flower Show: House in Bloom
Saturday, September 30, 2023, from 11 a.m. to 3 p.m.

Opening reception with live music:
Friday, September 29, 2023, from 6 to 8 p.m.
In collaboration with the Waltham Garden Club, Gore Place is very pleased to announce the return of its annual flower show. This is a rare opportunity to experience the spectacular 1806 Gore Mansion filled with classical and contemporary floral designs displayed throughout the 12 first-floor rooms. Each designer will create an arrangement inspired by the historic home's beautiful architecture and furnishings. Visitors will walk through the house at their own pace.
Handmade for the Holidays
Saturday, Sep 30, 2023 | 10:00 am – 4:00 pm
Shop local handmade crafts and fiber arts at our 7th annual crafts fair and cross everyone off your holiday gift list!
Free admission for shoppers! This event takes place rain or shine.
Our 7th annual handmade crafts and fiber arts show returns in September 2023! Meet local handmade crafters and fiber artists in a relaxing, outdoor atmosphere. Take in the fall season at this gorgeous 19th-century estate and cross everyone off your holiday gift list! Ample free parking and free admission for shoppers.
**Check out our floral design show in the Mansion, House in Bloom, while you are on site!**
Event Calendar: https://goreplace.org/whats-on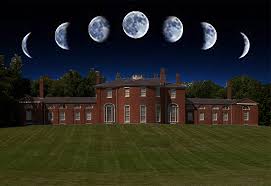 If you could not make The Moonlight Tour, don't worry; all our Virtual Moonlight Tours are online:
Here's the link: https://www.youtube.com/watchtime_continue=8&v=cZ5LfTaiVBg&feature=emb_logo

Visit Gore Place from Home Online: https://goreplace.org/visit/museum-from-home
Discover the Gores' Historic Country Estate
Just nine miles from the heart of Boston, Gore Place is a pastoral oasis. The 50-acre estate boasts a magnificent Mansion, an authentic 1793 Carriage House, a working farm, and grounds that include manicured lawns, walking paths and leafy shade trees. Learn the story of Gore Place — now in its third century — as you explore its beautiful landscape.
The Mansion
Built in 1806, this outstanding Federal-style mansion was designed with input from Rebecca Gore — a rare opportunity for a woman of the time. Inspired by the grand country houses of Europe, she drew up plans with Jacques-Guillaume Legrand, a Parisian architect. To build their dream home, the Gores spent a total of $24,000.
The Carriage House
Built circa 1793, the Carriage House, where the Gores kept horses and carriages, is a fine example of classically inspired architecture. In 1965, the building had to be moved due to work on Gore Street; in 2014 it was returned close to its original location and fully restored.
The Home Lot
Like the mansion, the grounds followed the European fashion of the time: English landscape style. Instead of neat, symmetrical gardens, the landscape is an idealized version of nature featuring broad lawns, clumps of trees and inconspicuous gardens. The house was sited on a hill with views to the south of the Charles River, a half mile away. The home lot is edged by a stone border called a ha-ha wall, which is invisible from the house so it doesn't interrupt the views.
The Mile Walk, Straight Walk and Brook
The Mile Walk is a tree-lined path along the property's perimeter. On one side, it's bounded by the Boston Post Road, which dates to colonial times; on another, by a brook that eventually flows underground and into the Charles River. There's also the Straight Walk — strolling between the trees gives the sense of walking the aisle of a cathedral.
The Farm
As in Christopher and Rebecca's time, Gore Place is home to a working farm. The sheep and chickens that live here are heritage breeds that the Gores would have kept. The farmer's cottage was built around 1835 and moved across the road to its current location in the 1960s.
Link to the website: https://goreplace.org
Image Credits: goreplace.org unless otherwise noted