Roseland Cottage
556 Route 169
Woodstock, Connecticut 06281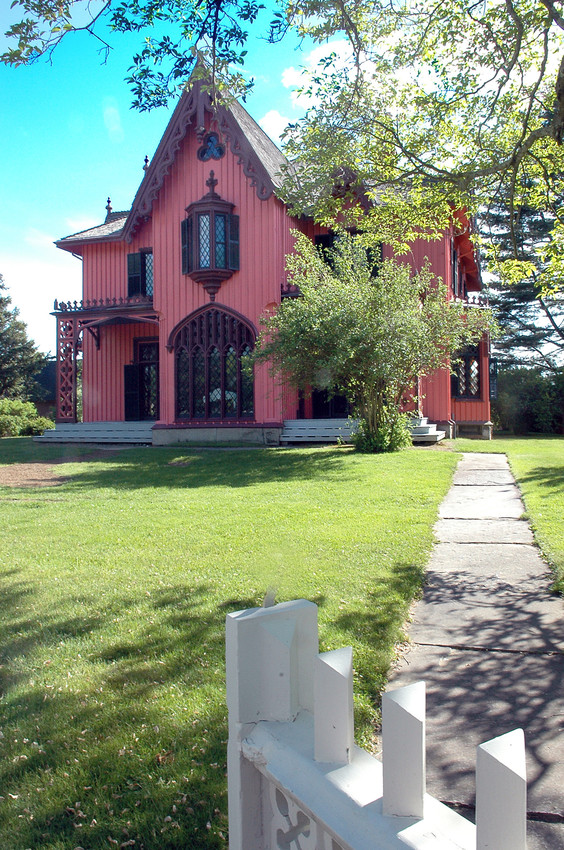 Outside Roseland Cottage
Tuesday, July 14, 11:30 a.m. – 12:15 p.m
Roseland Cottage, 556 Route 169, Woodstock, Connecticut
Experience our Gothic Revival from the outside. Roseland Cottage's exceptional architecture and landscape offered many activities for the Bowens and their ten children. Our forty-five minute guided outdoor tour is filled with anecdotes, family stories, and opportunities for in-depth exploration of the garden, grounds, and out-buildings.
Notes:
All visitors are required to wear a mask and maintain 6 feet of social distance.
Advance tickets required. Please call 860-928-4074 for more information.
Link to Outside Roseland Cottage: https://my.historicnewengland.org/6851/10675
Due to COVID-19, only the grounds of Roseland Cottage are open to the public, daily from dawn to dusk. Please visit in a group no larger than ten, wear a face covering, and maintain at least six feet of distance from others.
Built in 1846 in the newly fashionable Gothic Revival style, Roseland Cottage was the summer home of Henry and Lucy Bowen and their young family. While the house is instantly recognizable for its pink exterior, Roseland Cottage has an equally colorful interior, featuring elaborate wall coverings, heavily patterned carpets, and stained glass, much of which survives unchanged from the Victorian era. The house is a National Historic Landmark.
Woodstock native Henry Bowen returned to his hometown after establishing a successful business in New York City. He used Roseland Cottage as a place to entertain friends and political connections, including four U.S. presidents. The picturesque landscape includes original boxwood-edged parterre gardens planted in the 1850s. The estate includes an icehouse, aviary, carriage barn, and the nation's oldest surviving indoor bowling alley. It reflects the principles of Andrew Jackson Downing, a leading nineteenth-century tastemaker.
Link to the website: https://www.historicnewengland.org/property/roseland-cottage/