Golden Ball Tavern Museum
662 Boston Post Road
Weston, Massachusetts 02493
Visit during a Second Sunday Open House. These are held on the second Sunday of each month from 1-3 pm, January through November, as weather and staffing permit.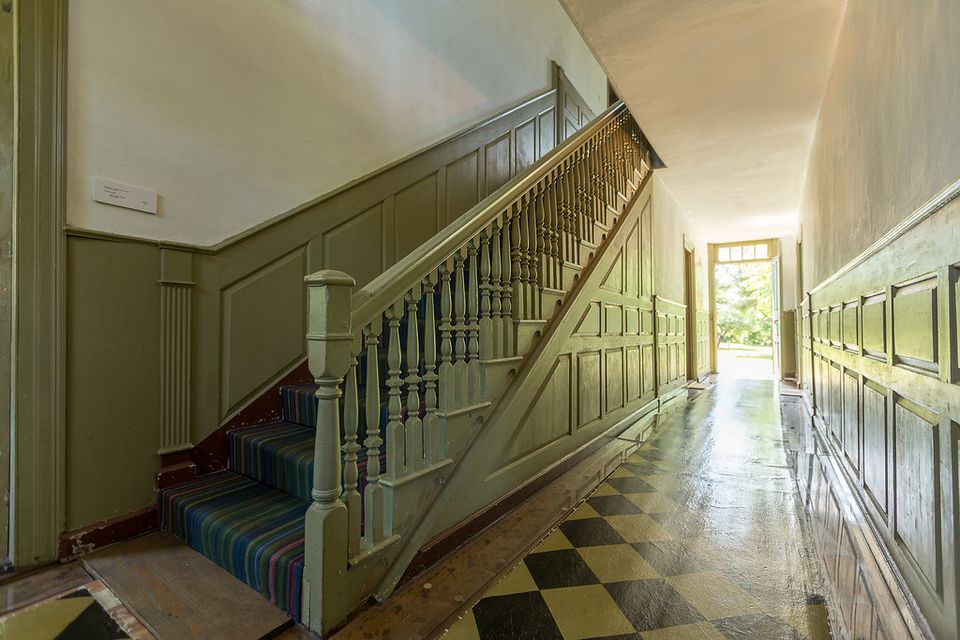 Second Sunday
October 8, 2023, 1:00 – 3:00 pm
We are pleased to welcome you to our Second Sunday Open House Tours held every second Sunday of the month from 1-3 p.m. Join us for our free, family friendly, public Open House Tours featuring 25 minute tours through November. In December we have a special Holiday Open House planned for the first Sunday!
GOLDEN BALL TAVERN 56th ANNUAL BARN SALE
Join us for our 56th Annual Barn Sale on the grounds of our museum at 662 Boston Post Road, Weston. Admission is FREE. Held on the last weekend of September for over 50 years, the Golden Ball Tavern Museum Barn Sale is one of the oldest continually operated sales of its kind in New England. It is a perennial crowd pleaser and festive family event as well as a sure sign that autumn has arrived in New England. It is not unusual to unearth an unexpected treasure in the Barn!
The sale includes beautiful items donated by the local community who are moving, downsizing, clearing out the family attic and more. Items include fine Antique and Contemporary Furniture, Oriental Rugs, Crystal, Art, Pottery, Jewelry, Vintage and Contemporary Porcelain, Original Artwork and Photography, Kitchenware, Holiday Items, Old Cameras, Old Books, Household items and More!
Think about repurposing, reusing or repainting the "gently loved" furniture and decorative items on sale in our Barn. Your purchases help support sustainability in our communities by contributing to what's being called the "circular economy" – one that aims to keep products and materials in use!
Proceeds from the event are the primary source of funds for the on-going restoration and development of the Golden Ball Tavern as a museum and educational resource for the public, schools and for students of history and the history of architecture and the decorative arts.
The Golden Ball Tavern was established and operated by prominent Weston resident, Isaac Jones. The tavern "at the sign of the Golden Ball" operated as an inn from 1770 to 1793 and played a pivotal role in the unfolding of the Revolutionary War when it served as a base for British spies. The house and Tavern were later occupied and carefully preserved for 200 years by six generations of the Jones family.
The Golden Ball Tavern is listed on the National Register of Historic Places and is entirely self-sustaining.
Link to the website: https://www.goldenballtavern.org
Image Credits: goldenballtavern.org unless otherwise noted