Strawbery Banke Museum
14 Hancock Street
Portsmouth New Hampshire 03801
Historic House Season:
Strawbery Banke's nearly 10-acre campus, including the historic buildings and historical gardens, is open for the season.. Click here to start planning a visit.
Hours: Open daily through October 31, 2023:
September-October:
Weekdays 10 AM-4 PM
Weekends and holidays: 10 AM-5 PM
NEW! This Season:
After a successful pilot year, the Captain Walsh House is officially open to welcome visitors for a fully immersive experience that brings the world of a sea captain and his family to life circa 1800. The Captain Walsh House exhibit has been made possible in part by the Institute of Museum and Library Services.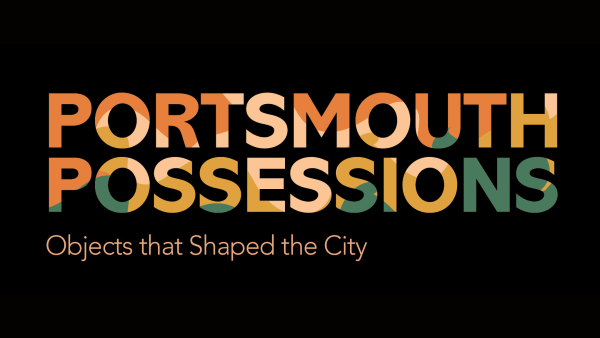 New Exhibit: Portsmouth Possessions: Objects that Shaped the City

The Portsmouth Possessions: Objects that Shaped the City exhibit is open daily from through October 31, 2023, and is included with general museum admission.
In 2023, the City of Portsmouth is celebrating the 400th anniverary of its settlement. Strawbery Banke presents a special exhibition featuring objects with local provenance to Portsmouth. Some featured objects appear in A History of Portsmouth NH in 101 Objects, on sale in the Lawrence J. Yerdon Visitors Center.
Textiles, such as the suit of clothes worn by Revolutionary figure Samual Cutts, who met Paul Revere on Daniel Street, are on display in Pitt Tavern. A pink synthietic dress worn by Pat Brackett to the 1954 Portsmouth High School prom can be viewed in the Pridham House.
Other Portsmouth related objects such as items related to George Washington and his ties to the City, furniture made and used in local homes, items related to local industry like brewing and personal items such as portraits and samplers are on view in the historic houses and the Visitors Center.
These personal possession reflect the life and times of their owners and Strawbery Banke has collected them to help illustrate their experiences.


Whether you're interested in the history of the Puddle Dock neighborhood, the historic houses, or the museum's gardens and historic landscapes, click on the link below for a virtual tour that will transport you to this historic waterfront neighborhood.
Link for Virtual tour: https://www.strawberybanke.org/virtual-tour.cfm
Video Overview of Strawbery Banke: https://www.youtube.com/watch?v=1uAe5CGgk8I&feature=em-upload_owner
Strawbery Banke has a virtual classroom: https://strawberybankemuseum.wordpress.com
Programs for Homeschoolers and Remote Learners: https://strawberybankemuseum.wordpress.com/history-at-home/?ct=t(EMAIL_CAMPAIGN_4_3_2020_7_59_COPY_01)&mc_cid=9f038c2719&mc_eid=72c611c719#Homedays
The Historic Houses :
Strawbery Banke is unique among outdoor history museums in presenting a complete neighborhood's evolution over 300+ years, with most of the 37 historic buildings on their original foundations. These structures link visitors to the people who lived on the Portsmouth waterfront from 1695 to 1954.
Strawbery Banke Museum began as a "save our history" effort by the citizens of Portsmouth. In the late 1950s, Puddle Dock, an area of dilapidated homes near the Piscataqua River was targeted for urban renewal. All the "substandard" homes in Puddle Dock — some of which dated back to the 1600s — were to to torn down and replaced with modern buildings. That was until city librarian Dorothy Vaughn addressed the Portsmouth Rotary Club one day in 1957.
That day Vaughn "laid it on the line" for the Rotary Club, telling them that every time one of the old houses was torn or an antique piece of Portsmouth furniture shipped out of town, the city was losing its past. The Rotary Club was galvanized into action, and while Puddle Dock did undergo urban renewal, much of it has been saved as a historic museum.
Link to the Historic Houses: http://www.strawberybanke.org/houses/historic-houses.cfm
Link to the website: https://www.strawberybanke.org
Image Credits: strawberybanke.org unless otherwise noted