Linden Place
500 Hope Street
Bristol, Rhode Island 02809
Linden Place is now open for self-guided tours by appointment only. Call (401)253-0390 or info@lindenplace.org for reservations.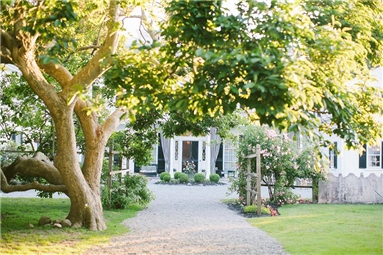 Guided Sculpture & Gardens Tour
September 4, 2020 at 12:00 PM
Explore the historic Linden Place sculpture and rose gardens while you learn the history of the man who developed the property as we see it now, Samuel Pomeroy Colt. In this time of Covid, a garden tour is the perfect way to enjoy the outdoors and learn something new, while being socially distant. Hear the stories behind the Greco-Roman statuary, view the 200-year old coach and garage and learn the legend of the "rampant colts" that are scattered throughout the lawns. Discover the direct ties between Linden Place and Colt State Park and learn some of the beloved park's background. As you tour the grounds, you will have a chance to appreciate the 200-year-old mansion from a different view. Face masks will be required, as well as social distancing to make the tour both safe and enjoyable. A self-guided tour of the mansion is optional following the garden tour.
Link to the tour: https://www.lindenplace.org/events-calendar/guided-sculpture-and-gardens-tour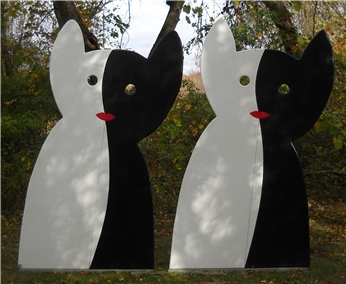 Linden Place Mansion is participating in Sculpture on the Lawn through September 7, 2020, Bristol Art Museum's outdoor exhibit featuring works by artists Michael Cochran, Mike Hansel, Rob Lorenson, Paul Menensis, Matt Noiseux, Derek Riley and Mark Wholey. The sculptures may be viewed while walking or by car along Hope Street, downtown Bristol. Sculpture on the Lawn is organized by guest curator Rob Lorenson. Curator notes: "With the closure of institutions of art as part of social distancing, public art has a role to play in availability. Outdoor sculpture is always available and in spaces that are conducive to social distancing. In this exhibit you don't even need to get out of your car to enjoy the artwork. Over the duration of the exhibit and multiple encounters – a real relationship with the artwork can form." Both Linden Place Mansion and The Bristol Art Museum are responsible for providing our community enrichment and cultural enjoyment at all times. During this global pandemic, the arts have a special voice in helping communities remain hopeful and connected. "Art on the Lawn" aims to offer our community the enjoyment of art from a distance.
Linden Place is an 1810 Federal mansion designed and built by Rhode Island architect, Russell Warren. This extraordinary estate, in the heart of downtown Bristol, consists of the mansion, lovely sculpture-filled gardens, an 1825 carriage barn, a 1902 Ballroom and outbuildings dating from 1750.