Victoria Mansion

109 Danforth Street
Portland, Maine
Victoria Mansion is open for the season through October 31, 2022. Tickets are now available for reservation.
Season opening hours are 7 days a week, 10am-4pm, last admission 3:50pm.
Victoria Mansion on YouTube: https://www.youtube.com/channel/UCP0WhqfDsZsdpMXVH2WkP8Q/videos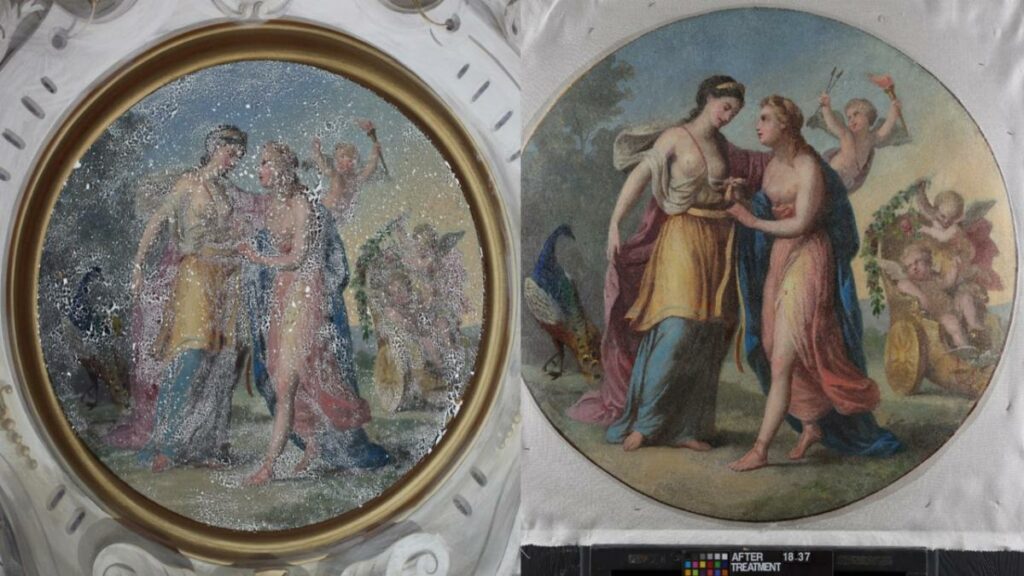 Guests are among the first to see the fully conserved Parlor, open again at long last after a more than 24-month restoration period in addition to 2020 closures. The results of our conservators' efforts are nothing short of breathtaking.
Also known as the Morse-Libby House, Victoria Mansion was built between 1858 and 1860 as a summer home for two people, Ruggles Sylvester Morse and his wife Olive. They were both from Maine originally, but Morse made his fortune in New Orleans where he operated luxury hotels. This spectacular summer home was designed by the architect Henry Austin of New Haven, CT and is widely considered one of the finest examples of the Italian Villa style in America. Strategically located near the city's earliest gas and sewer lines, the house was a model of elegance and convenience with hot and cold running water, flush toilets, central heating, gas lights, a servant call-bell system, wall to wall carpeting, and a 25 foot long stained glass skylight.
Victoria Mansion is a much-loved Portland landmark but its significance extends far beyond Maine. Distinguished for its architecture and its extraordinary original interiors, it is among the most important historic homes of the nineteenth century anywhere in the nation. As an organization, our mission is to conserve, maintain, and restore this one-of-a-kind property, and share its history with the public.
Website: https://victoriamansion.org
Image Credits: vistoriamansion.org unless otherwise noted,